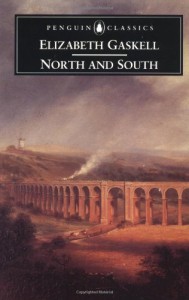 I had never really considered reading any Elizabeth Gaskell novels until I watched, and greatly enjoyed, the BBC adaptation of North and South.I have to say, I love both the book and the miniseries equally!
Mr Thornton has definitely acceded to the post of best literary hero in my mind (sorry, Mr Darcy!). I couldn't help but swoon over his thoughts. What a man!
One of the things I really loved about this book was how real the characters were. They had their insecurities, weaknesses and petty jealousies, just lke ordinary people. Nothing was sugar-coated. I especially liked Margaret's independent and loyal character, though she did irk me in the beginning.
I also enjoyed how Gaskell managed to contrast the north and south of England very well. She definitely did a great job of depicting the north as very gloomy. The commentary on social and religious issues was also fascinating to me.
I'll definitely be buying myself a copy of this book!